Googe Wedding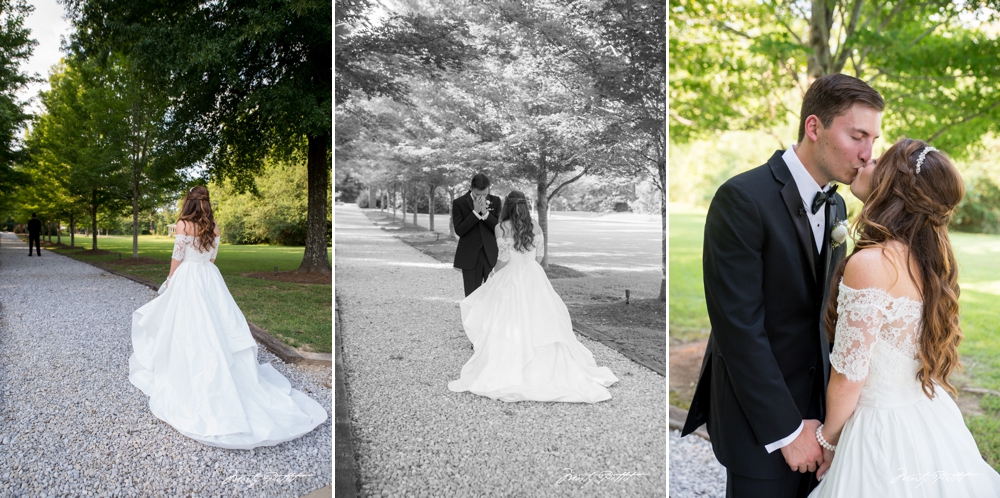 Ashley & Josh
What a wedding, what a celebration. Starting with our first meeting at the New Albany coffee shoppe, then Rowan Oak, and then finishing up their engagement session with a nighttime shoot on the square. And now finally, the big day at the "Mill." This has been a most enjoyable wedding. After a beautiful afternoon ceremony in the chapel on the grounds at Plein Air, Ashley and Josh celebrated at the Mill with all of their rebel friends until late in the evening. Take a look below at the wickedly excellent details and professionals that turned Ashley and Josh's wedding into one of the best events of the year in Oxford.
Something Old: Antique opal ring passed down from the bride's Mamaw Beulah (thought to have been worn at her wedding) to her grandmother Sarah May and then to her.
Something New: Wedding earrings from Elle James Bridal.
Something Blue – Blue high heel shoes from Elle James Bridal.
Something Borrowed: Pearl tiara from Ashley's cousin/matron of honor and double-stranded, freshwater pearl bracelet from her close family friend, Kay Parker.
Wedding Dress, Veil, Lace Ivory Crop Top, Lace Ivory Belt, Earrings: Elle James Bridal
Lace Garter made from the mother of the bride's wedding dress.
Wedding Band: Van Adkins
Engagement Ring: Albertan's Jewelry Store
Wedding party stayed –
Bridesmaids: Southern Living House on the Mill of Plein Air Plantations
Groomsmen: Graduate of Oxford Hotel
Wedding Ceremony: Started @ 6:30 in the Chapel of the Mill of Plein Air
Wedding reception: Started @ 7:00 at the Mill of Plein Air
Band – Al Paris & the Heart Breakers
Caterer: A&N
Wedding Cake – Strawberry layers with buttercream icing: Lisa Whitehead
Florist: David Naron of Oxford Floral
Wedding Day Coordinator: Katie Naron
Photographer: Marty Pettit Photography