James Wedding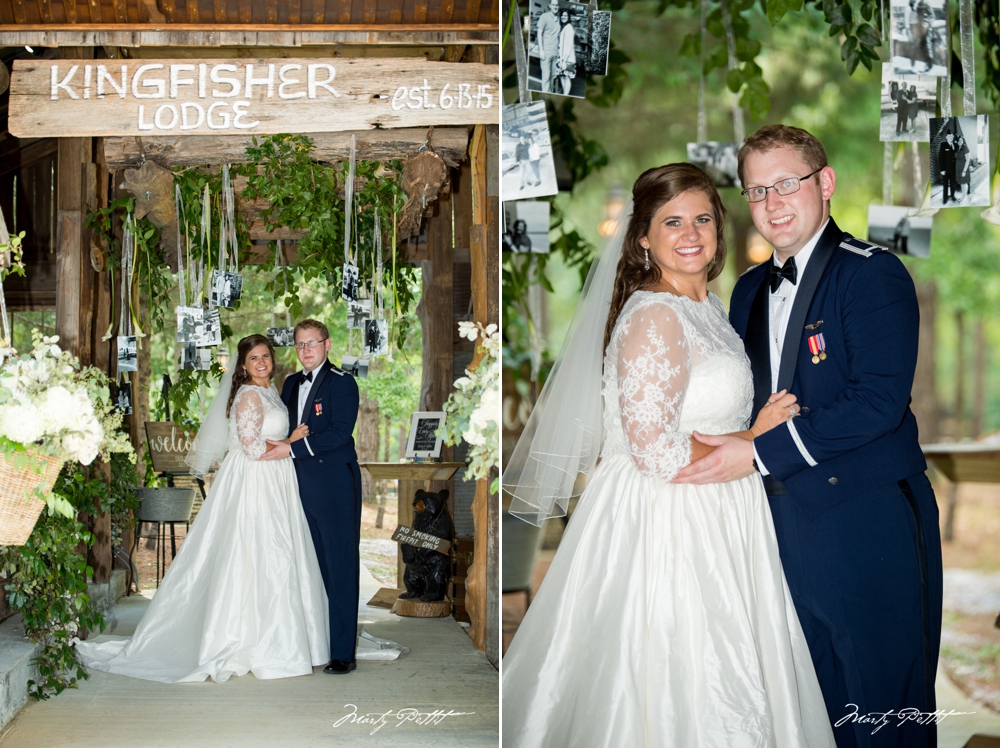 Chloe & Barry's Wedding Day Project
After delaying takeoff for a few minutes, Barry and Chloe received news that they were cleared for take off and did they take off.
The wedding weekend started off with rehearsal at Kingfisher Lodge and then moved to Woody's for an absolutely wicked dinner.
Saturday morning, July 15th, 2017.
What a glorious day. The sun was shining, squirrels were scurrying about, and there was a wedding at Kingfisher starting at 5:00 PM. After make-up artist Nelly Walker applied the make-up and Kristi Moore got their hair twisted up, it was time for wedding pics. After a gorgeous and spirited photo shoot in Chloe's Justin Alexander wedding gown from The Bride & Groom in Columbus, it was time for the wedding.
Rain, rain go away. Come again another day, and it did. The chapel and grounds of Kingfisher were in excellent form like always when Tracy Proctor AIFD comes to work his magic.
Let the party begin! The Mary Frances Massey band was on hand for the reception. If you have never heard Mary Frances sing and her band play, do so right after you're through reading this blog. It is a treat.
After the last song was played and the sparkles gone, Chloe and Barry headed to Disney World where the happiest couple honeymooned at the happiest place on Earth.
The all-star team who made it happen:
Wedding & Grooms Cake: Creative Cakes
Photography: Marty Pettit Photography
Band: Mary Francis Band
Wedding Planner: Sallye Stewart Event Planning
Videography: Steven Poly
Floral & Decorating: Tracy Proctor AIFD
Wedding Dress: The Bride & Groom by Justin Alexander